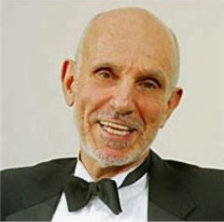 Representing buyers, sellers and developers for over 30 years . . . Representing buyers, sellers and developers of real estate is about dependability, accountability, passion, commitment and impeccable service. These qualities best describe the core values I have manifested as a real estate sales consultant.
You can count on me to listen to your questions and give you honest, educated, relevant answers. You can also count on me to listen to your needs and to dedicate myself to making sure your needs are met.
When it comes to buying or selling your home, you need a trustworthy professional with strong networking and negotiating skills at your side. I have the know-how, technology and the RE/MAX extensive network of services to meet and exceed your real estate goals.
The key to my longevity as a real estate professional is treating my clients with honesty, fairness, and a dedication to service.
My Career:
As a real estate consultant, I am currently affiliated with RE/MAX Destiny. Prior to RE/MAX Destiny, I was affiliated with Keller Williams Realty Boston-Metro and Prudential Prime Properties. At one time I was a partner and one of the founders of the Keller Williams River North office in Chicago, the city in which I started my professional career as a Realtor®. As a Realtor® in Chicago, I garnered several industry awards, including being named number one at producing the most sales transactions in a year. In Chicago, I was also affiliated with RE/MAX Exclusive Properties and GMAC Koenig & Strey.
Senior Real Estate Specialist:
I have recently been certified as a Senior Real Estate Specialist. By earning the SRES® designation, I am qualified to address the real estate needs of aging clients when selling, buying, relocating, or refinancing residential or investment properties. I have become educated on issues of particular concern to people who are age 50+.
Background:
In addition to selling real estate, I have also renovated a several classic properties, upgrading all the mechanics and restoring all the vintage amenities. I have converted 16 units into condominiums. I utilize this skill and experience when I work with buyers. With buyers I am able to analyze the degree and quality of renovation or construction in relationship to the price, amenities and location of the property for sale.
Prior to my real estate profession, I was a film producer. I owned my own film production company in Chicago where I produced television commercials and industrial films. I also served as Associate Producer of the feature film,"Stony Island," the first motion picture directed by Andy Davis, who subsequently directed "The Fugitive."
I use the same sensibility and skills for production, organization and visualization as a film producer as I use in representing buyers and/or sellers of real estate.
I also have participated actively and aggressively in the non-profit sector. I served on the Board of Directors of the AIDS Foundation of Chicago for 10 years and prior to that I founded and served as executive director of STOP AIDS CHICAGO, an HIV-AIDS education and prevention out-reach program.
I utilize the same passion and energy that I utilized in my volunteer work as I use in my work as a Realtor®.